Places to visit and things see in St Lucia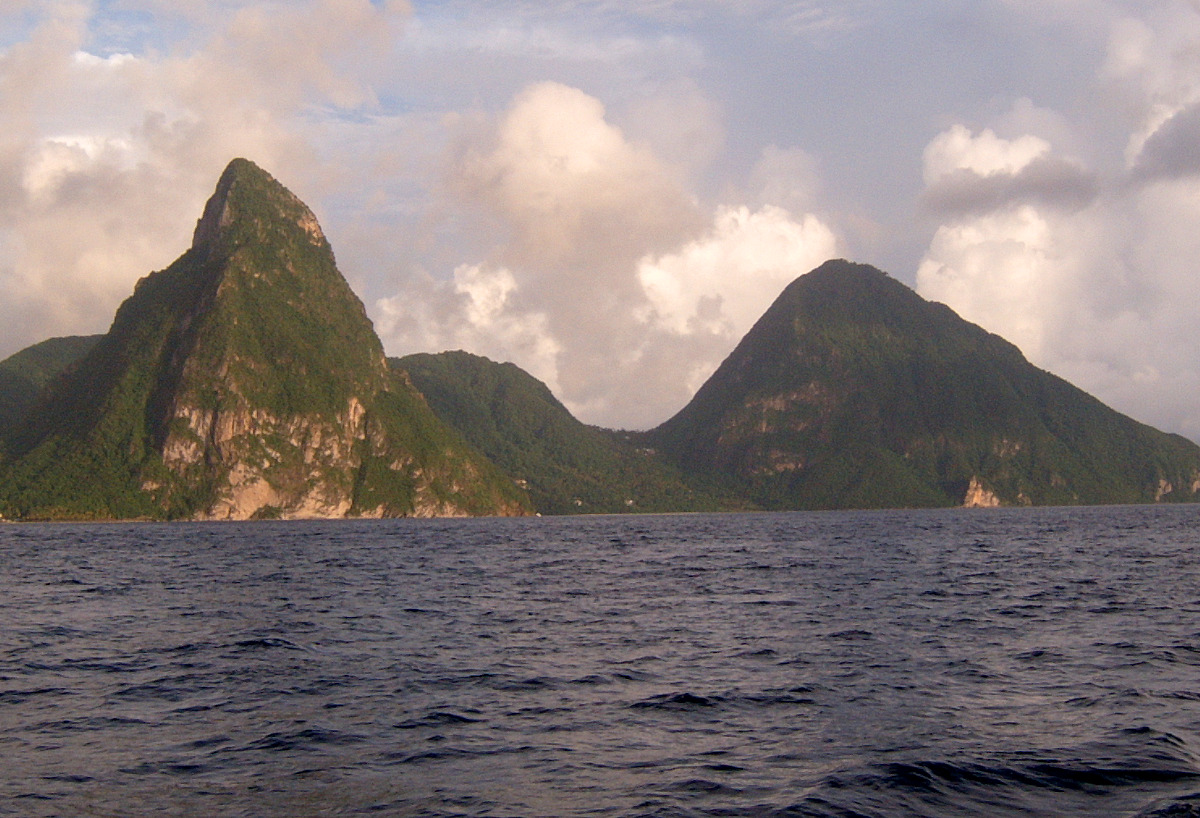 Travel is about experiencing life to the full, and Saint Lucia is packed with many of the best attractions, activities and adventures in the Caribbean. St. Lucia is the sort of place that travellers to the Caribbean dream about, a small lush tropical paradise that is still relatively well preserved.
One of the Windward Islands of the Lesser Antilles, it is located midway down the Eastern Caribbean chain, between Martinique and St. Vincent, and north of Barbados. 
St. Lucia is only 27 miles long and 14 miles wide, With a shape that is said to resemble either a mango or an avocado depending on which you prefer. Also we have visited all of the places you see listed here and we have no affiliation with any hotels, bars or businesses on St Lucia.
Below: The old fort at pigeon Island is an excellent day out for the family.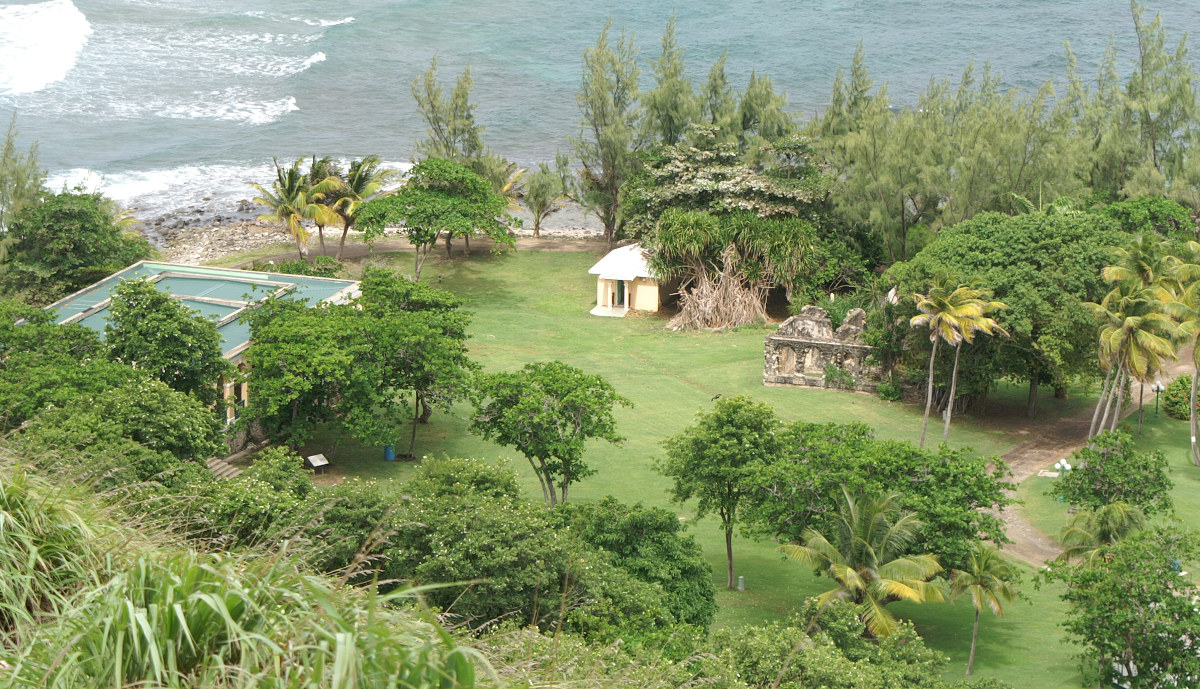 Rates are cheaper in the summer and autumn months. The Peak season on St Lucia which runs from mid-December to April, in these months, accommodation rates are generally significantly higher than at other times of the year, but the weather is usually at its  best especially if you like it hot and sunny.  
This section of the site is insider's guide to St Lucia, featuring the island's best hotels, restaurants, bars, shops, attractions and events, including how to travel there and get around. 
Below: The centre of Saint Lucia is covered with the most amazing cloud forest.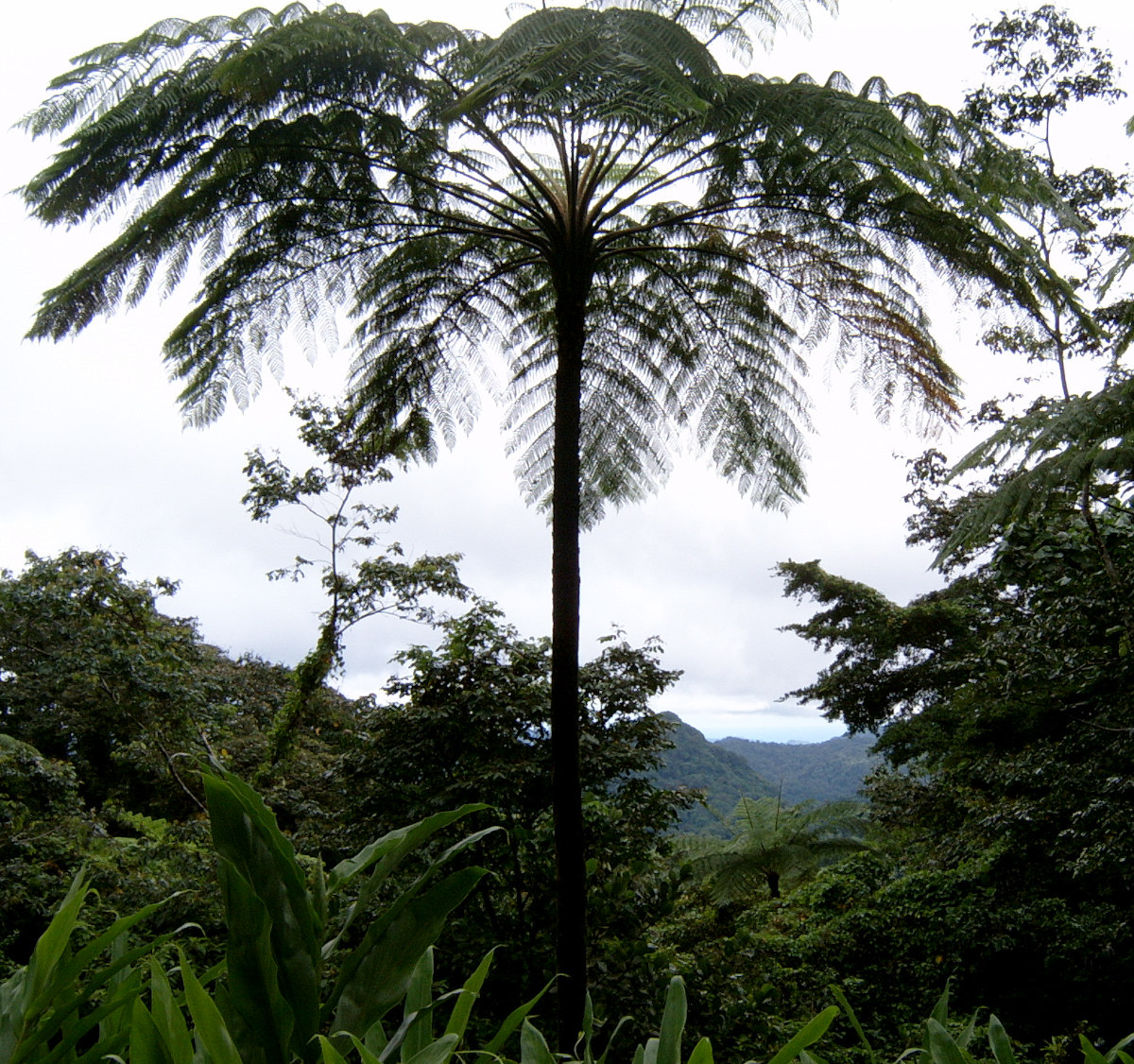 Much of St Lucia is mountainous and covered in a blanket of thick rain forest. The image above is taken in the Edmund forest reserve. The south-west corner has arguably one of the most beautiful sights in the whole Caribbean, That of the precipitous volcanic cones of the Petit Piton and Gros Piton rising out of a blue ocean.
St Lucia gets more rain than other less mountainous Caribbean islands such as Barbados or Antigua. Also bear in mind that the hurricane season runs from June to November, with September and October statistically the likeliest months for major storms.
There is little to worry about from the weather, the hotels all have plans and there are many storm shelters. Taking into account prices and weather, May is a good month to visit – you could time your visit to coincide with the island's major annual jazz festival.
Below: The beach at Vieux Fort where the kite surfing happens.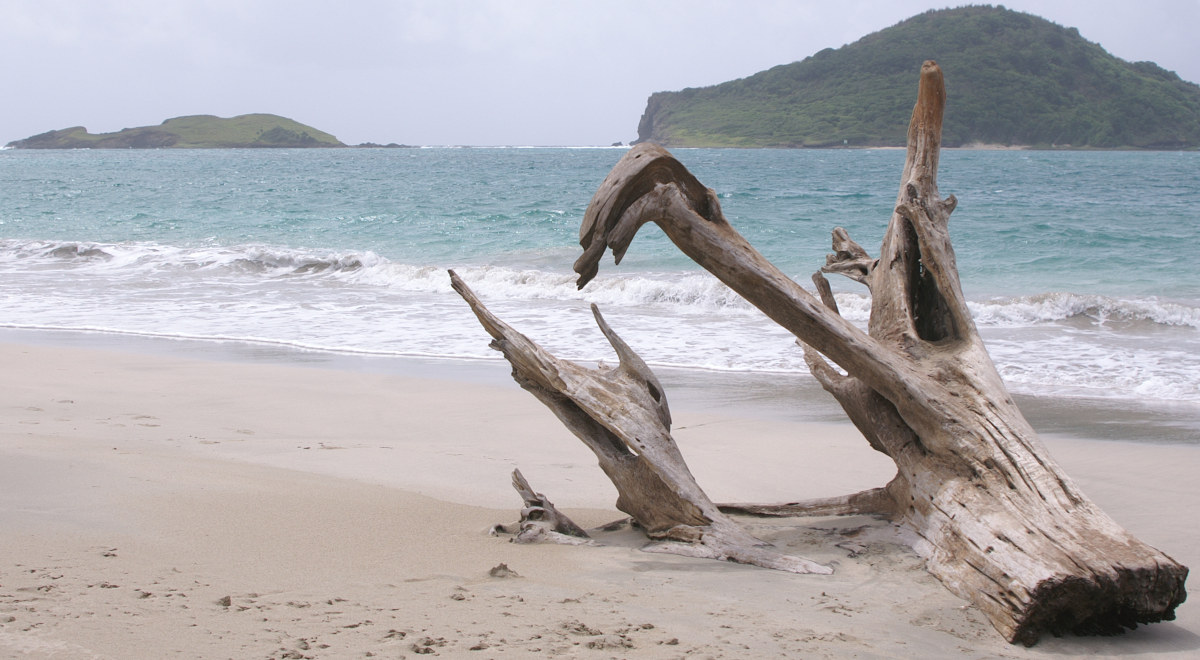 St Lucia has some amazing beaches and is a good choice as anywhere in the Caribbean for secluded, upmarket, romantic places to stay. Stay at the Stonefield estate or Jalousie and your chalet or room might have an outdoor garden shower, a private plunge pool, a hammock for two on its balcony, and a view of the truly fascinating Pitons. 
The Atlantic Ocean Sweeps its eastern shore, while the beaches of the west coast owe their beauty to the calm Caribbean Sea. There are secluded places for couples and family orientated hotels.
Below: Dennery is one of Saint Lucia's quarters.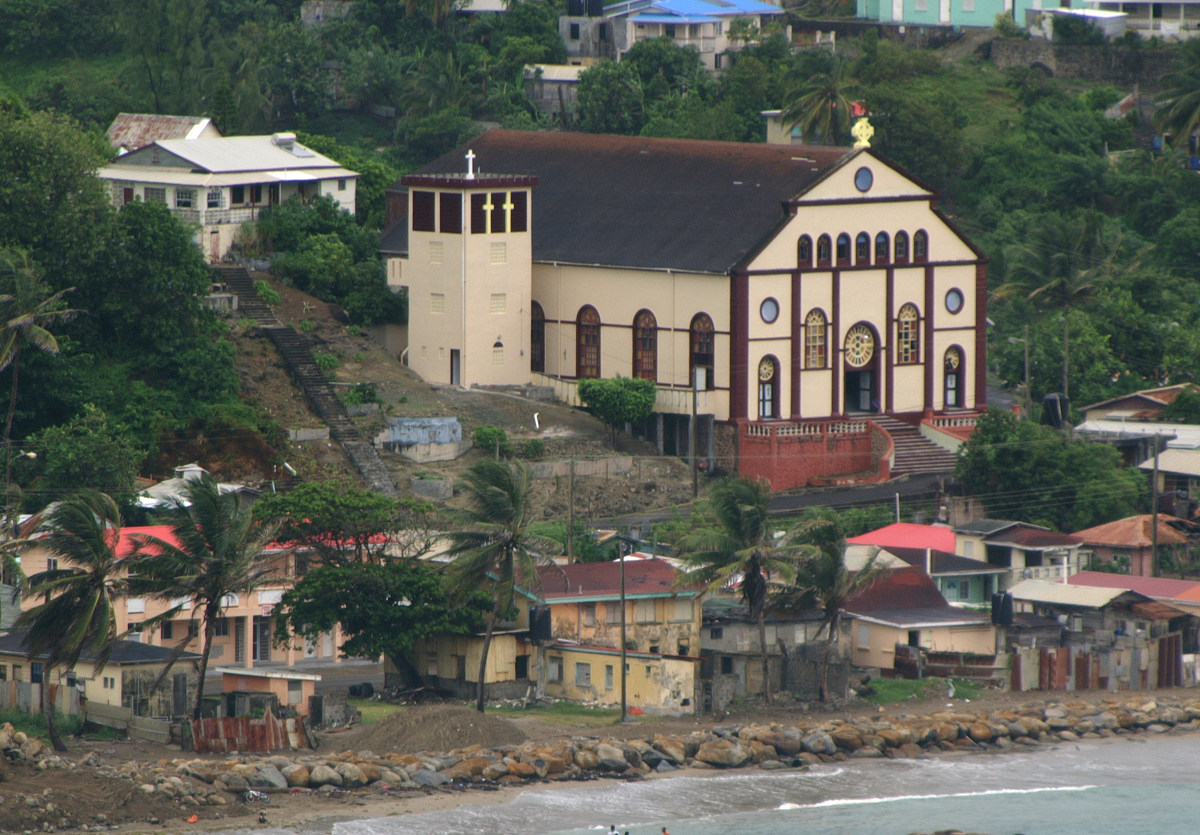 The dramatic twin coastal peaks, the Pitons, soar 2,000 feet up from the sea, sheltering magnificent rain forests where wild orchids, giant ferns, and birds of paradise flourish. Brilliantly-plumed tropical birds abound, including endangered species like the indigenous St. Lucia parrot and intriguing hummingbirds. The rain forest is broken only by verdant fields and orchards of banana, coconut, mango, and papaya trees.
St. Lucia has been inhabited since long before colonial times, and its cultural treasures are a fascinating melange of its rich past and its many different traditions. The island's people have earned a well-deserved reputation for their warmth and charm, and the island itself is dotted with aged fortresses, small villages, and open-air markets and small village bars and restaurants.
The big decision when planning a holiday to St Lucia is where to base yourself. It's not that it's difficult to travel, it is more the case of what you want to wake up to in the mornings.
Below: Balenbouche is an old colonial estate where you can visit or stay.
The north, which includes the capital Castries and Rodney Bay Village, the only resort, is busier and more developed, but has better beaches and a far greater choice of restaurants and bars. 
The south, and specifically the south west where the Pitons are located, is much more scenic and tranquil and has the bulk of the island's most special places to stay, but here the beaches are mostly of dark volcanic sand.
Below: Rum is a big part of Saint Lucia and the islands history. Old stills can be found in many places.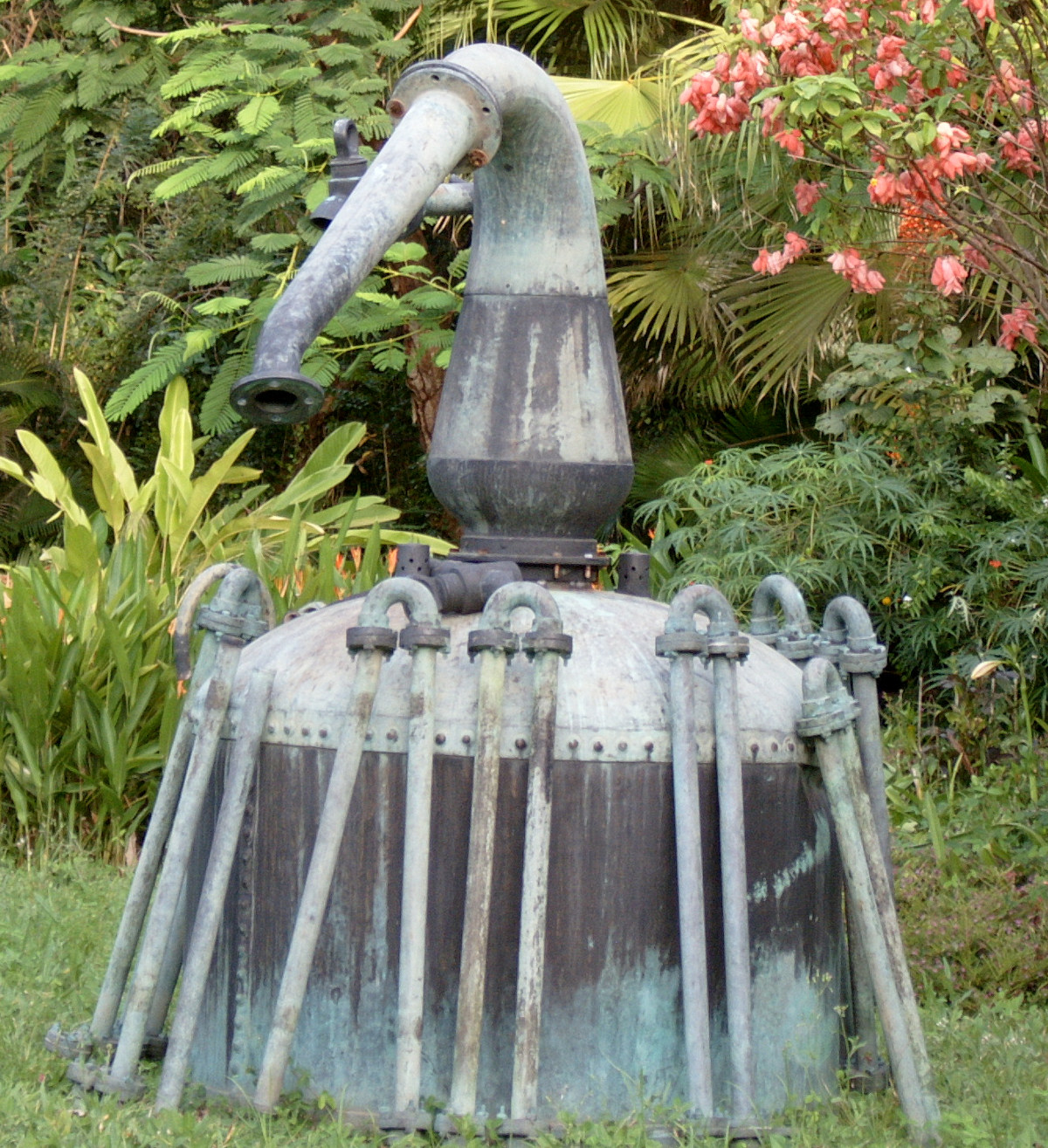 You can make day-trip excursions, by boat and road, between the north and south, but it's worth considering a two-centre holiday, split between the two parts of the island. Travelling between the islands is easy by boat or local plane services.
This a broad array of exciting and exotic activities available on St. Lucia. The island's steep coastlines and lovely reefs offer excellent snorkelling and scuba diving. Not to be missed is St. Lucia's Soufriere volcano, the world's only drive-in volcanic crater.