Swimming with and feeding the fish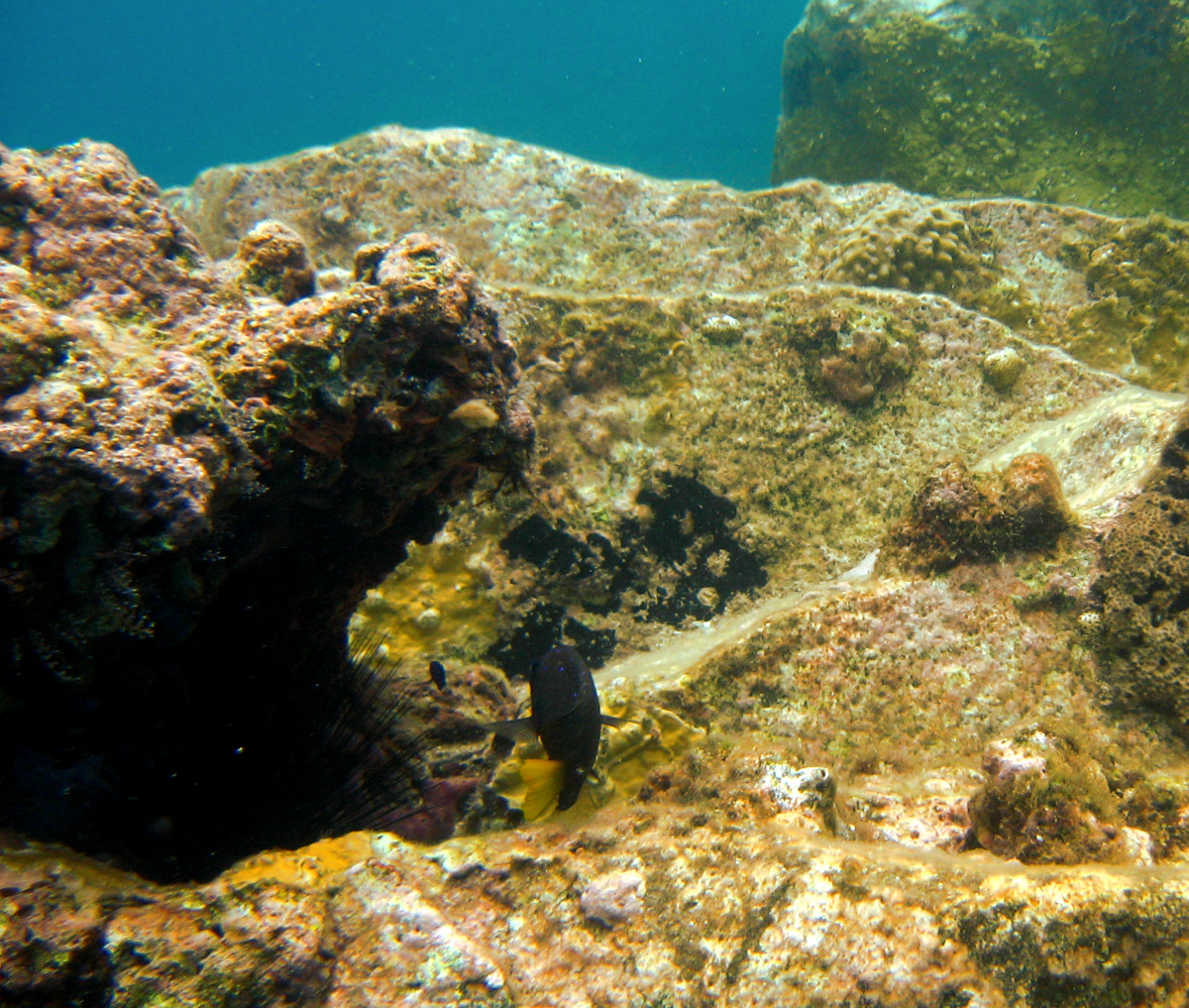 Swimming with and feeding the reef fish in Saint Lucia is an excellent pastime especially if you have children. It is a great introduction to the underwater world and the fun can be had in the shallows a few feet from shore.
Below: With a few bits of bread you can be surrounded by colourful reef fish in a flash.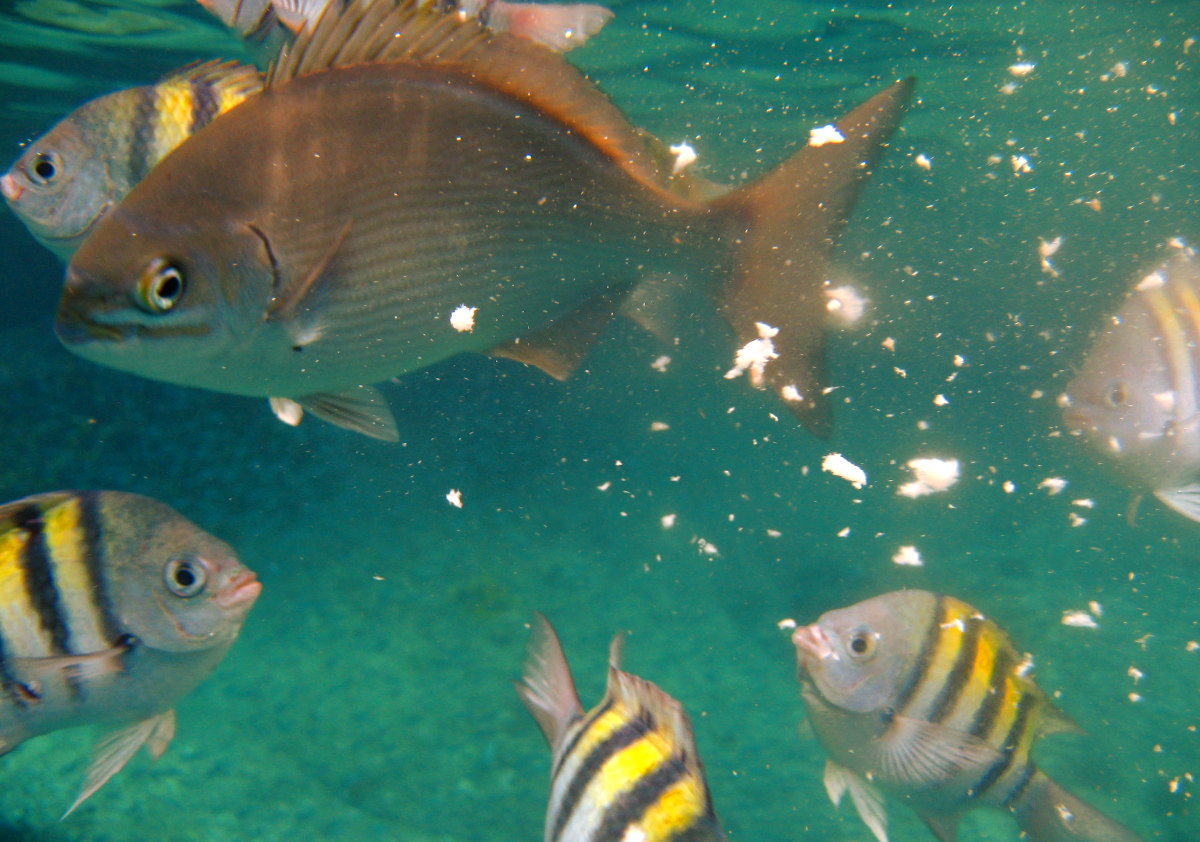 It's not everybody's cup of tea but there is a whole world just of the shore in any beach and rock pool you enter. Take a few bread crumbs or some of the local cassava bread and will have clouds of colourful reef fish descend on you in a feeding frenzy.
You need not worry as all of them are small mouthed with little or no teeth and are mostly vegetarians.
Below: There is so many fish just in the shallows.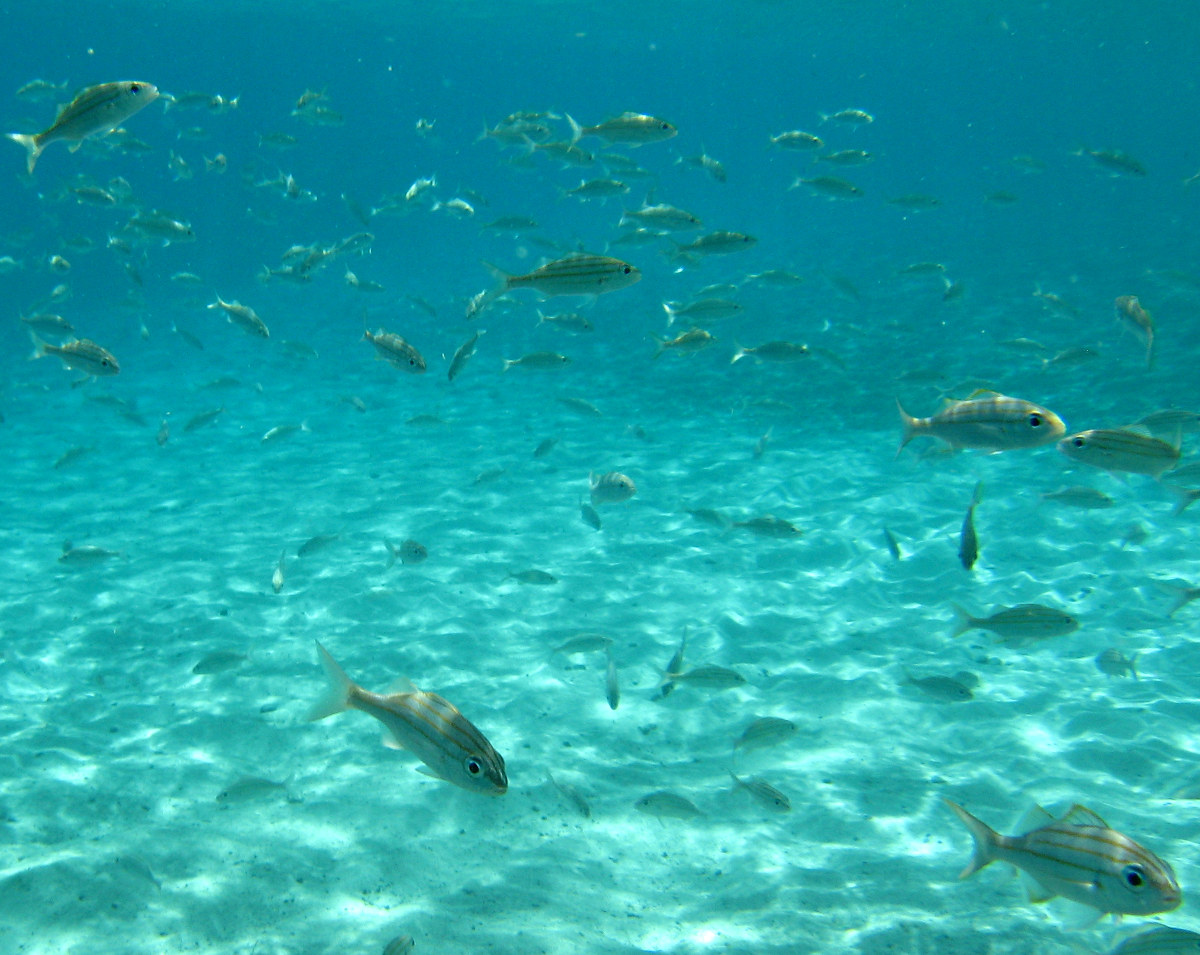 You don't need to dive to enjoy the underwater world, just a pair of goggles and a snorkel will give you endless fun feeding the fish in the shallows. It also has the benefit of being completely free and fascinating for children.
Always wear flippers to keep your feet safe from sharp stones or sea urchins. Cover your back from the sun when snorkelling.