Golden sands, golden years. Retiring in Saint Lucia.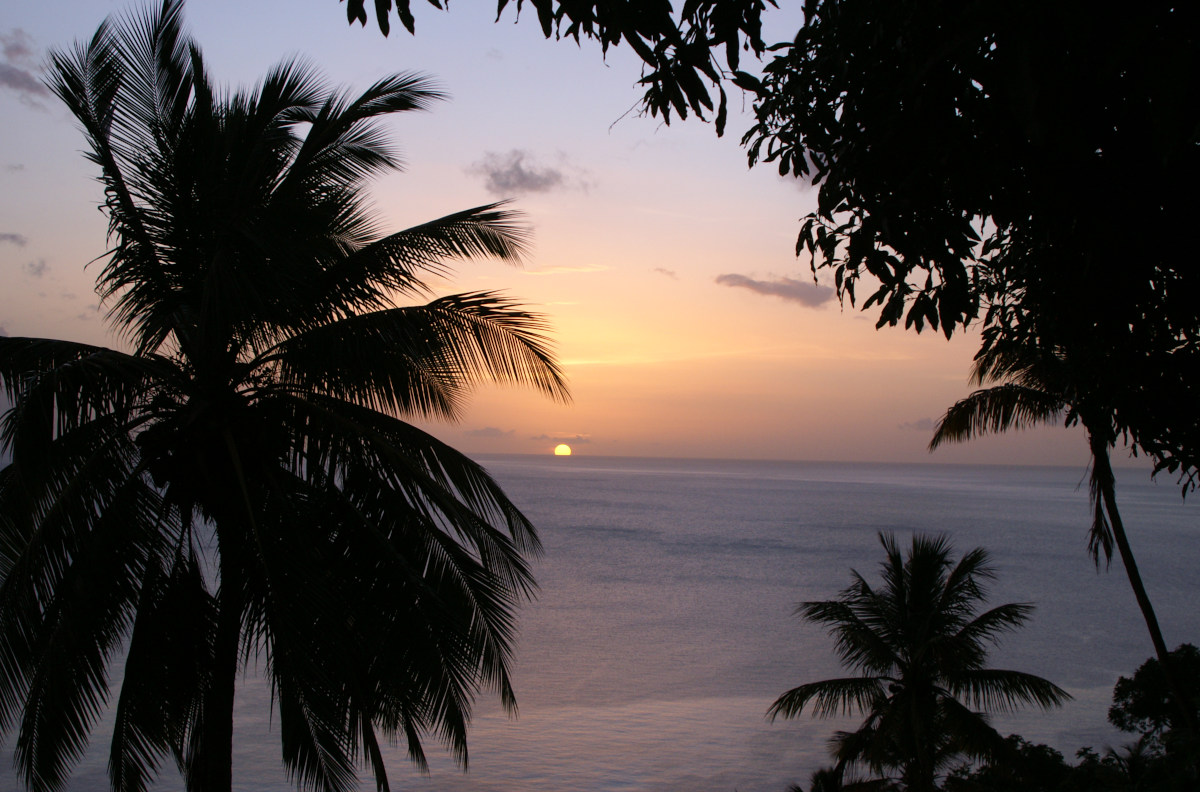 The Island of Saint Lucia in the Caribbean has much to offer the retiree.
Why St. Lucia is the perfect retirement destination:
Set in the West Indies, this jewel of an island is nestled within the warm waters of the eastern Caribbean sea, on the boundary with the Atlantic ocean.
With its year round sunshine, breathtaking white beaches, delicious cuisine and friendly people, St. Lucia is a popular chose for those who have spent their lives dreaming of lazy days in a tropical paradise.
But it's not all sun-loungers and cocktails. The island's colourful culture and stunning mountainous terrain mean that enjoying a restful retirement isn't the only thing on the agenda.
Here are our top reasons to consider St. Lucia as your retirement destination:
Stunning Caribbean island,
Direct flights to all European , US and Canadian destinations,
Well connected to other Caribbean islands,
Low cost of living makes island life affordable,
Tax exemptions for some regions,
Excellent and affordable health care solutions,
Festivals, night life and quality restaurants,
Jazz and music festivals,
 
From practical considerations to national cuisine and landscape, we cover everything the island has to offer.
Plenty of practicalities:
St. Lucia is an English speaking island and offers great transport links, with regular direct flights to Europe and North America from Hewanorra International Airport.
Below: Exotic flowers at Diamond falls.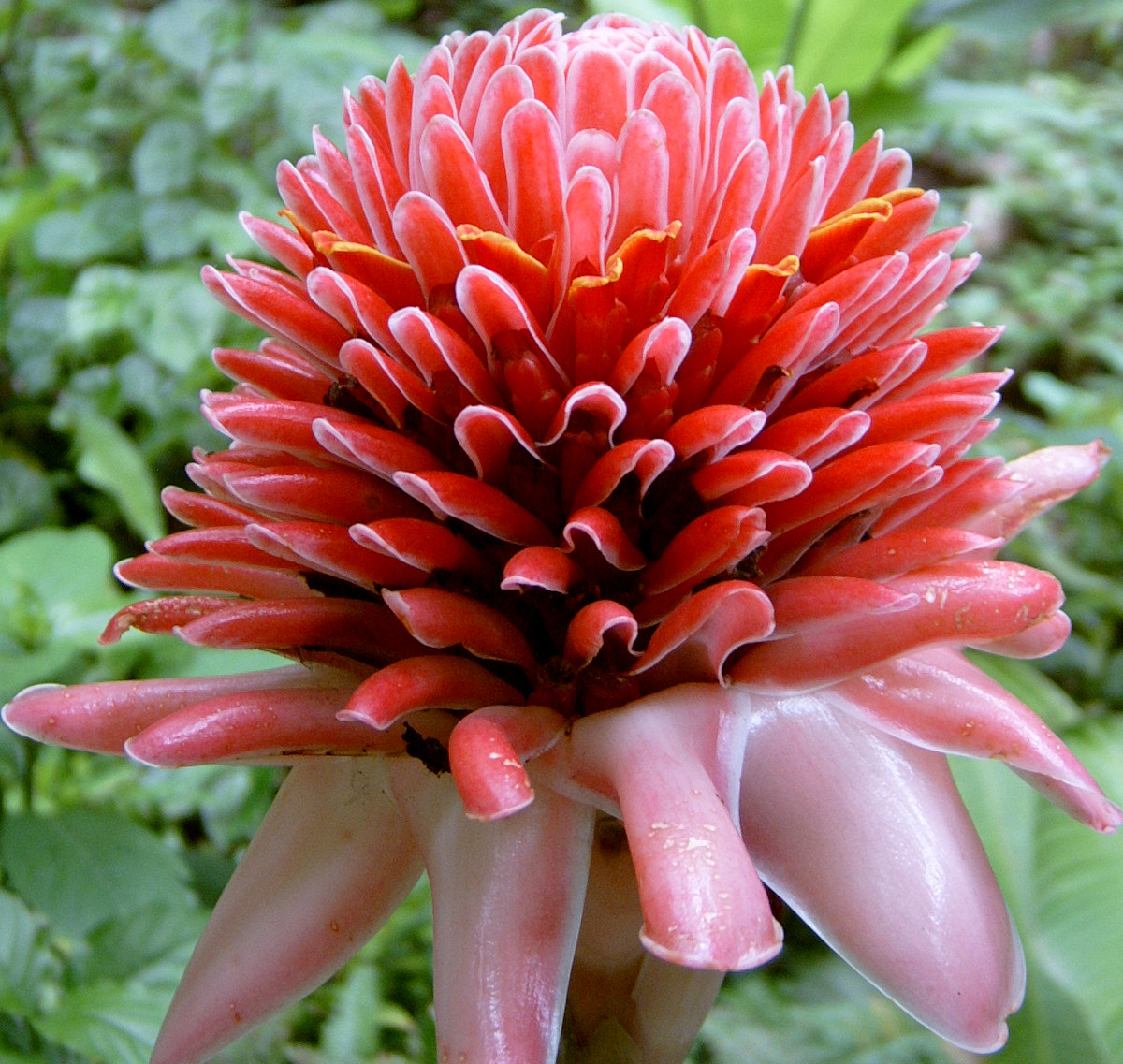 The roads are good and the mobile reception and infrastructure on the Island are improving all the time.
Applying for Citizenship: 
Visitors can stay for up to six weeks without any type of Visa, meaning an extended trip to explore the destination before making a concrete decision is no issue. After this, the process of applying for a permanent residency can take as few as three months to complete.
British Passport holders don't need a visa to visit St Lucia. On entry, you will be granted a specified period to stay. If you wish to stay longer, you must apply and pay for an extension of stay through the St Lucia Immigration Department. It is an offence to overstay the entry period or to work without a work permit.
To qualify for citizenship you must donate a minimum of US $100,000 to the country's National Economic Fund (NEF) or invest at least US $300,000 in an approved real estate project on the island. This may also provide a rental income for you if let out units.
Is it cheap to retire in St Lucia?
As tourism is St. Lucia's primary industry, it's not the cheapest location in the world to retire to but it is good value for money.
The exchange rate is still reasonably favourable and, if you incorporate local produce into your lifestyle rather than relying on imported goods, there is plenty of opportunity to enjoy an enhanced quality of life on a modest budget.
Avoiding cities and tourist hot spots like popular beach resorts will help you save funds. Luckily, St. Lucia still has large undeveloped areas, so spending time off the beaten track is easy.
Towns and cities offer clean, affordable accommodation and have an abundance of shops, restaurants and facilities like health-centres and dentists.
Is it safe to retire in St Lucia?
It is safe to retire in Saint Lucia. No where is immune from crime but Saint Lucia is generally quiet and remote.
The usual rules apply to staying safe on Saint Lucia:
Take only licensed taxi's,
Makes sure you accommodation is secure,
Attend street parties and late night events in groups,
Be vigilant,
Don't carry large amounts of cash or valuables like jewellery around with you.
The Island is aware that of the money that tourists bring and as such are rarely targeted by criminals.
Fun with friends
Along with being English speaking, St. Lucia has a large ex-pat population and offers plenty of social activities to enjoy with newfound friends (golf, sailing, dining out, exploring stunning scenery or just soaking up the sun.) The island's ex-pat community is said to be one of the friendliest on the planet, with many different nationalities co-existing happily together.
Below: Saint Lucia has a long, rich and complex history for the studious.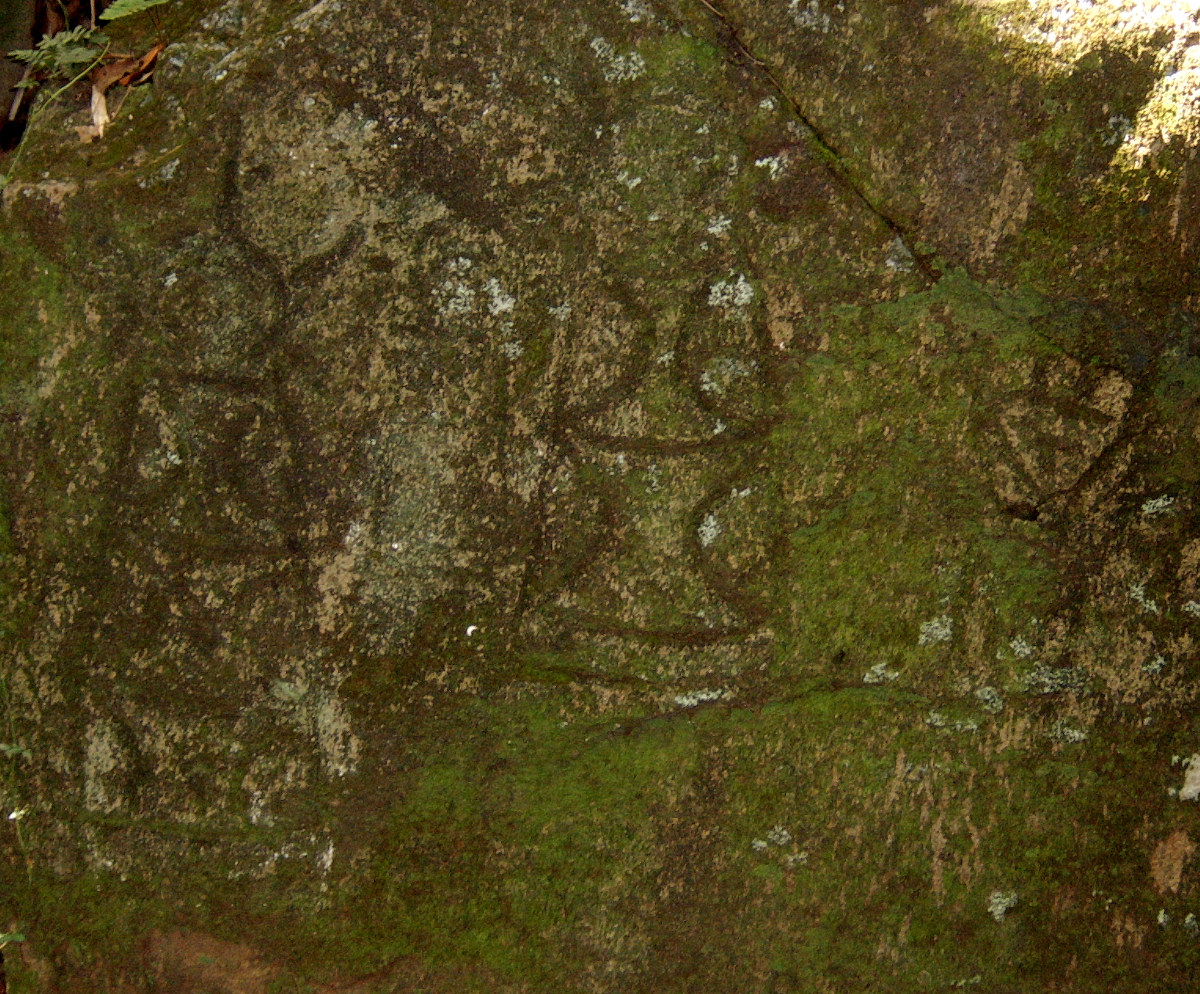 Although the island has an active nightlife for young people, particularly around resort areas and within cities, there is also a gentler social scene for retirees, set around the sailing community who sip coffee and cocktails on marinas or bob around in boats, soaking up the sun.
The local population of the island are often described as friendly, sweet and helpful. Though not as outgoing as some Caribbean populations, the people of St. Lucia are nevertheless welcoming to ex-pats and eager to share their little slice of paradise.
An active retirement
Living in St. Lucia will afford you no excuses when it comes to keeping fit and healthy. Along with the beautiful produce available, a daily serving of fresh fish and exotic fruits should keep anyone in peak condition, and the beautiful weather allows islanders to take part in outdoor pursuits on a regular basis. Rain will never be an excuse!
Those with a love of sailing or water sports are drawn to St. Lucia for its miles and miles of crystal clear coastline. The sailing community is alive on the island, with boats both large and small, grand and modest bobbing about in its calm waters.
Below: Snorkelling is practically free and can be done almost anywhere.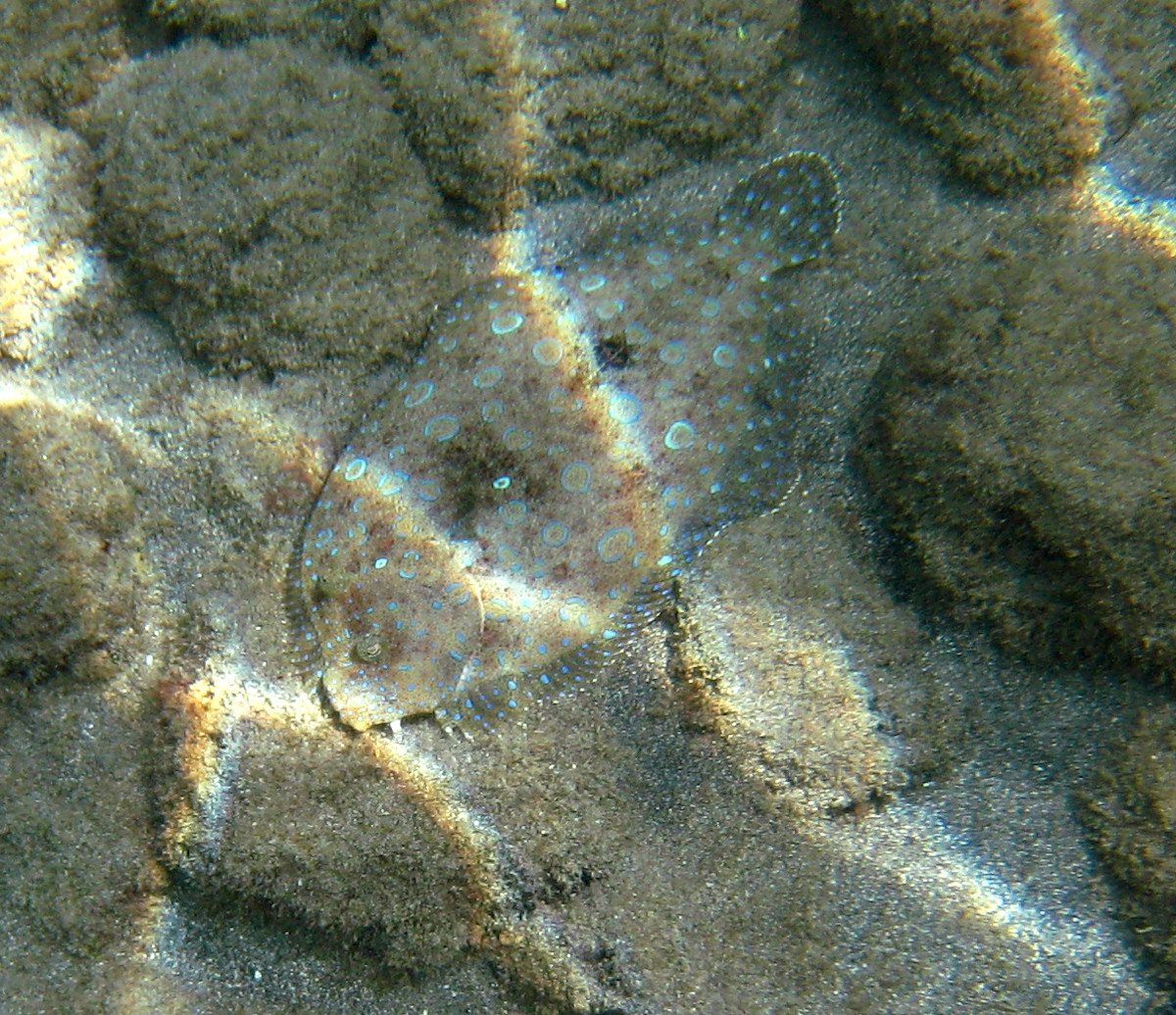 Whether you favour hiking through picturesque landscapes (including the impressive twin Piton mountains), snorkelling in crystal clear waters, windsurfing, kayaking, horse-riding or just taking a stroll along an unspoiled beach, St. Lucia has so much to offer for those who want to stay active in their older years.
Luscious Landscape
St. Lucia has an unspoilt natural landscape that rivals any in the Caribbean, possibly in the world.
Below: Pidgeon National Park, a famous area of natural beauty waiting to be discovered via rambling hikes and sedate strolls.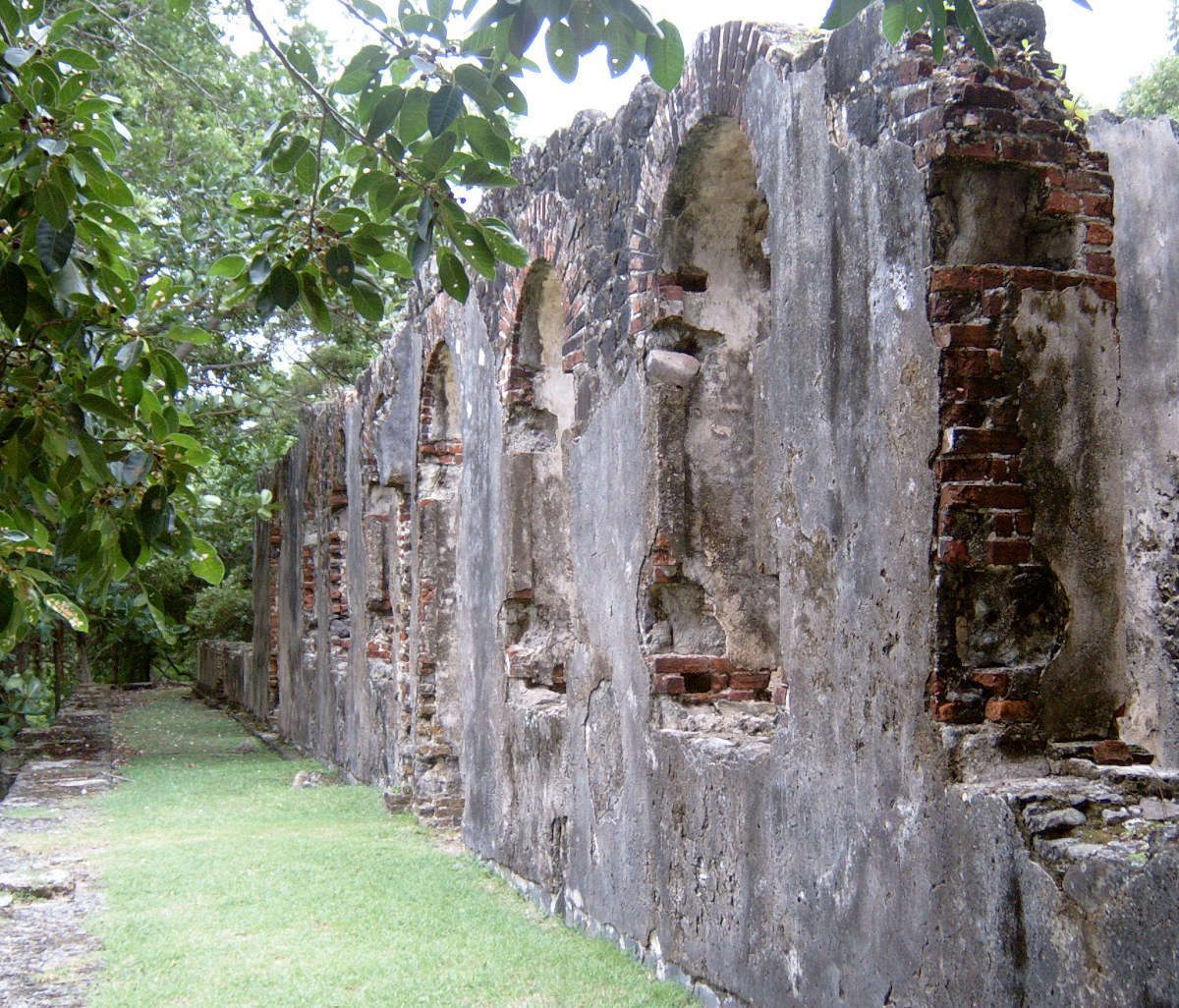 The Piton mountains are another national landmark. Made from volcanic materials, these twin peaks are also a popular destination for avid walkers.
St. Lucia's stunning beaches cannot go unmentioned. Anse Chastinet, popular with snorkelers and divers, is famed for its clear waters and abundance of marine wildlife. Reduit is known for its cleanliness and close proximity to a range of bars, restaurants and shops. Rodney Bay, set against the still waters of the Caribbean sea, is loved by those who want spend their retirement on the water, sailing, jet-skiing, windsurfing or just the cafe society of the marina. 
Cuisine fit for a king
Having only touched on St. Lucia's stunning cuisine, the food enjoyed on the island deserves another mention.

Fresh lobster, fish and shellfish are a staple, with the days fresh catch served up in most restaurants and cafes. Lambi is a delicacy loved on the island, a large conch shaped shellfish, often served in a spicy sauce.
Traditional Caribbean cuisine is also hugely popular, with locals and tourists enjoying green figs and plantain, fried saltfish, Callaloo soup, Breadfruit and Ackee. Fresh tropical fruits like mangoes, guavas and melons are a refreshing treat in the warm climate.
But nothing goes down better than a St. Lucian rum punch. Each Caribbean nation has its own special flavour, with St. Lucia's being a darker spirit with a full taste. A traditional punch combines orange juice, nutmeg, angostura bitters, cinnamon and, of course, lashings of rum. Cheers!
Is Saint Lucia a good place to retire?
With so much to offer, it's no wonder that St. Lucia is such a popular retirement destination.
Below: Isn't it easy to imagine yourself lounging in a hammock, sipping a cocktail as you watch the sun go down over the islands white sands?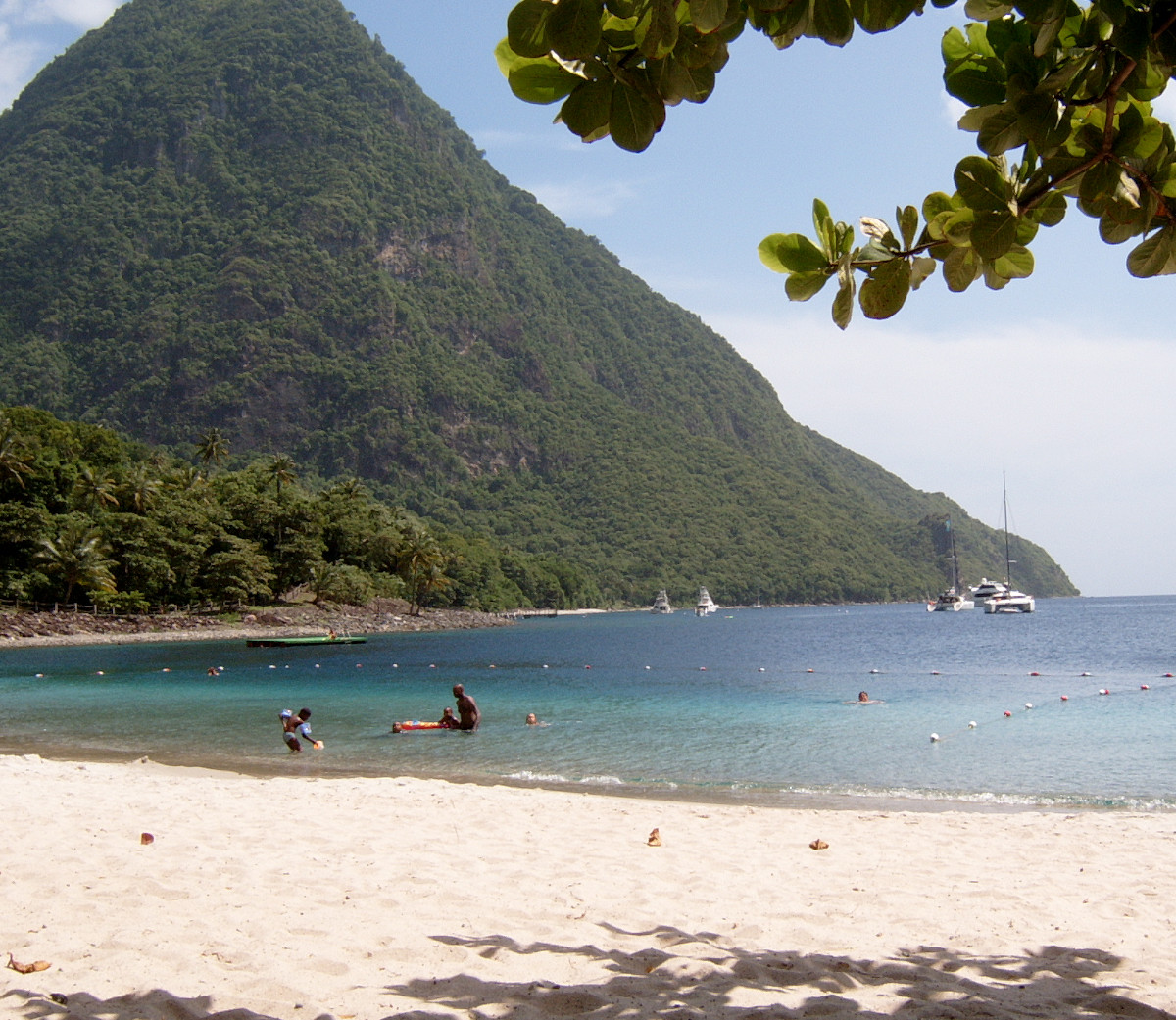 Combining practicality with pleasure, it's an affordable yet indulgent choice that must be up there with the worlds dream destinations for the elderly, or those lucky enough to retire at a young age.