The people and language of Saint Lucia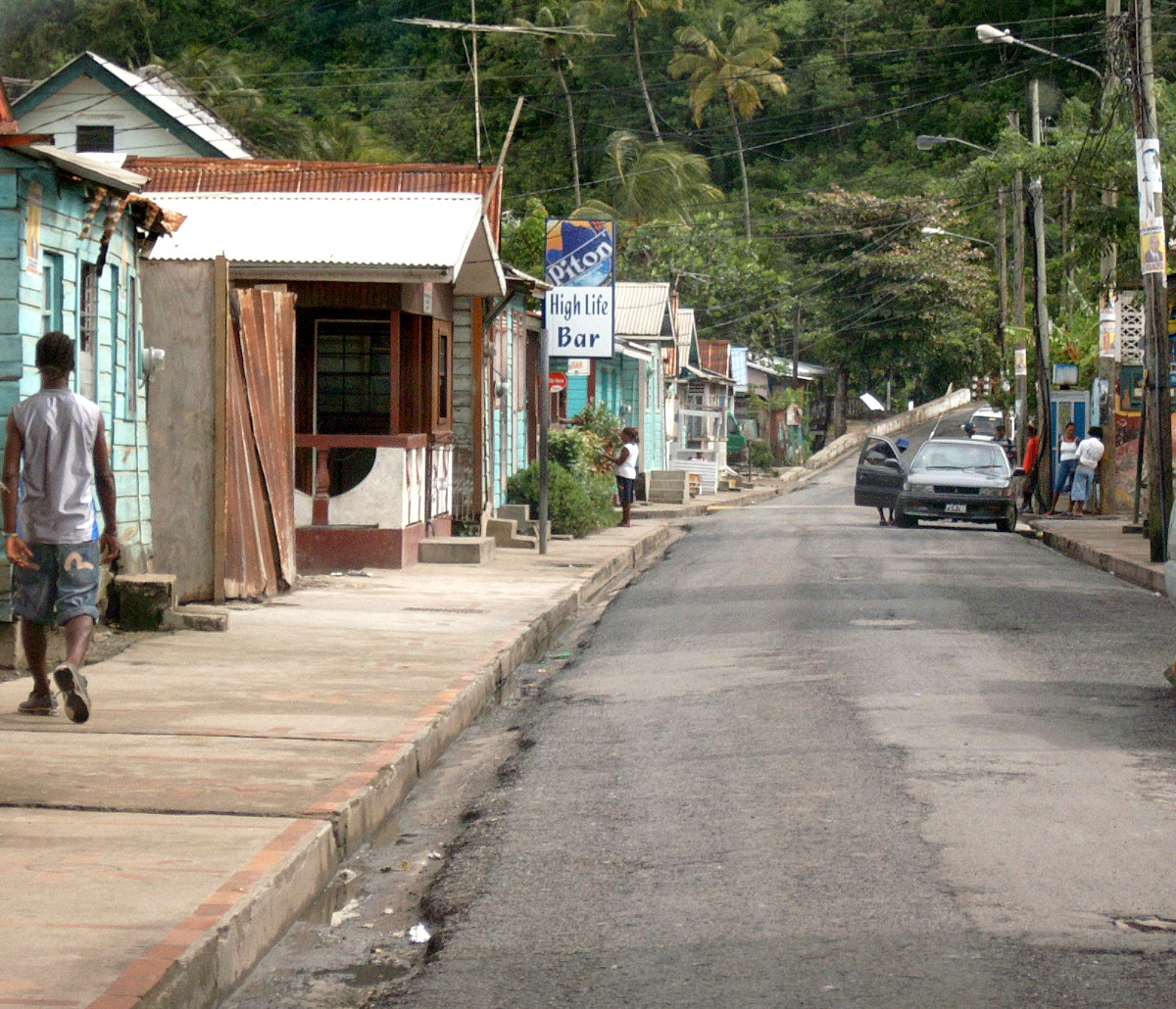 The people:
The people of St. Lucia are a mixture of different nationalities, heritages and customs but share similar characteristics to peoples of the nearby islands. About 85% of them are of pure African origin while the other 15% is made up of British, mixed African, French and East Indian. Among this smaller percentage group are descendants of the Caribs; the original descendants from European and East Indian ancestry. The entire population of St. Lucia is about 170,000 with at least a third of its population living in the city of Castries, Gros Islet and its environs.
Although English is the original Language of St. Lucians, a larger percentage of the people speak French Patois. French Patois is as a result of the shared French Creole heritage and a combination of British and French domination during colonial years.  French Patois or Creole is widely used by St.Lucians as a way of communicating by using figurative expressions or phrases.
The people are proud of their heritage and the unique mix of cultures and it makes the island truly distinctive.
These phrases or proverbs were commonly used by their ancestors and have influenced the lives of the people even today. I found it is surprisingly easy to get to grips with even with my basic understanding of  french.
Below: The locals near the market in Castries.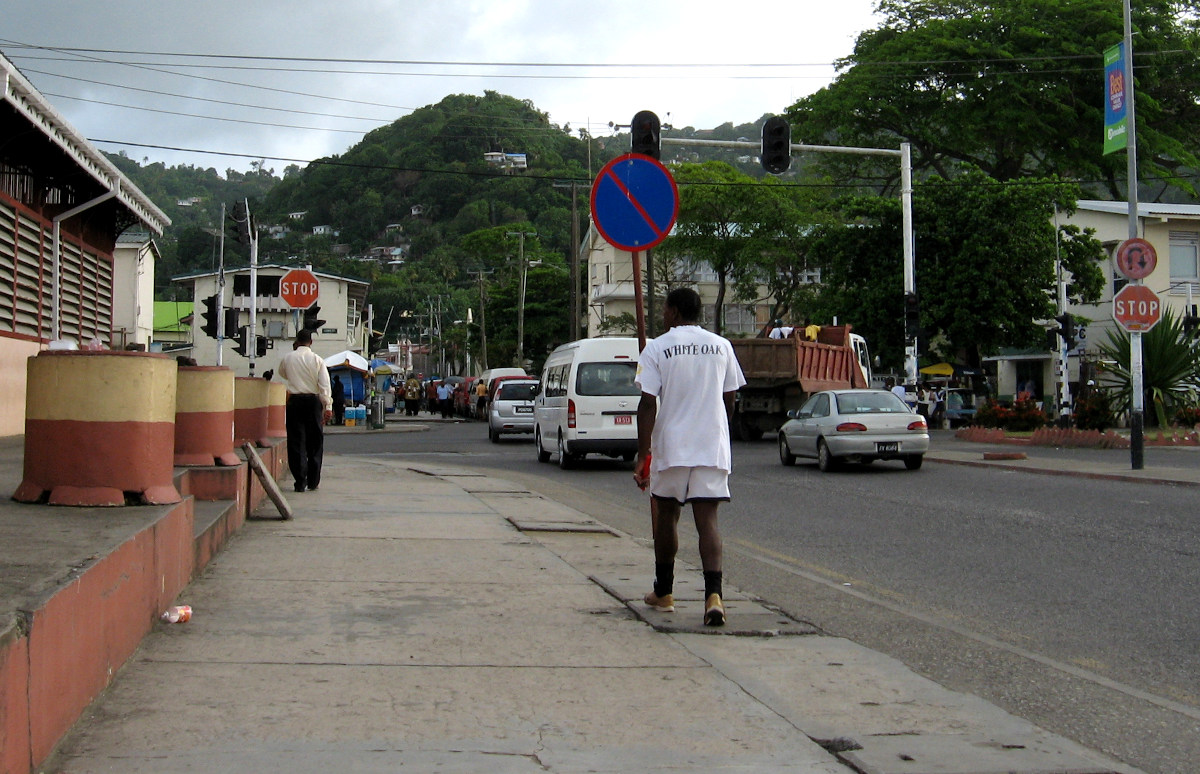 Approximately 90% of the population is Roman Catholic which has been influenced directly by early French settlement on the island. Being a mixture of different ethnic groups, St. Lucians have a diversity of cultural events. They celebrate Catholic feast days, African festivals and all English national holidays
The population of approximately 170,000 is evenly distributed between the rural and urban areas. Within the rural communities of St. Lucia, the people use figurative expressions and phrases to tell stories.
A typical story telling or folk tales occasion normally takes place in groups during the nights.The "la Veilee," is an event where mourners come together for the night and are comforted by prayers and the popular folk tales known as "quick, quack" stories often told by the elderly members of the community.
Community living is emphasised by the "coup de main" which basically is that members of a community will come together and take on projects such as the building of timber homes, planting gardens or any other related community activity.
I have always found the people warm, friendly and willing to help and eager for conversation. 
 
The language:
St. Lucia is a tropical Island found at latitude 13° 54' north and 60° 50' west. It is a Windward Island and can be found in the centre of the archipelago of the Eastern Caribbean. Its capital is Castries with a population of over 70,000 on the northwest side of the island. All the signs are in English or have a translation. All of the road signs are standard symbols and written in English.
The natives of St. Lucia have English as their official language but quite a large amount of the St. Lucian population speaks a French dialect called creole. This creole is not patois or broken French as other types of creole. It is instead a complete language by itself with different rules for syntax and grammar but even so, the inhabitants are not considered bilingual. The French creole that is spoken by islanders is a mix of French and African grammar mostly English vocabulary with a mix of French and a little bit of Spanish words as well. They have a written form of the language which is used for teaching scenarios and they even have textbooks for these lessons to include Mwen Vin Wakonte Sa Ba'w (I am going to explain it to you).
This language is as widely used as the official language of the country and as such it is preserved through its everyday use. It is not only the natives that use this dialect when communicating with each other but there are radio programs that are read in Creole only. This language is so highly esteemed that there is even a festival; the Jounen Kwéyòl is staged every year as a means of celebration for the language.
Though English is St. Lucia's official language it is estimated that approximately 20% of the island's population still does not speak English. As such there have been attempts to use language outreach programs to target these members of society that do not speak English so that they can integrate well with the rest of their islanders.
Famous Saint Lucians:
St. Lucia is a small Island found in the Lesser Antilles of the Caribbean. It is a windward Island that is bordered by the Northern Atlantic Ocean on one side but is in the Caribbean Sea too. The island has a population of over 174,000 people who are mainly from African descent. There are people from other ethnic backgrounds as well but in a smaller percentage, such as Carib, British, East Indian, European and a number of mixed nationalities as well.
There are a number of famous people who were born in, or born and lived in St. Lucia for major part of their young lives. As a matter of fact the Island is said to have the most famous people per capita coming second only to Faroe Islands. These individuals range from actors, to poets and authors as well. One famous actor who is a St. Lucian by birth is the butler in the sitcom "The Fresh Prince of Bellaire." His real name is Joseph Marcell and he plays Geoffrey in the show. He was born in St. Lucia on the 18th of August 1948.
Nobel Laureate, Sir Arthur Lewis was also a St. Lucian. His contributions were in the field of economics and he was the first Black person to win a Nobel Prize in a category apart from peace.
Another Nobel Laureate who hails from St. Lucia is Derek Walcott. He was born in the town of Castries in the year 1930 and the square was renamed in his honour. He won the Nobel Prize for Literature in 1992.
Below: The bust of Derek Walcott in the square in Castries.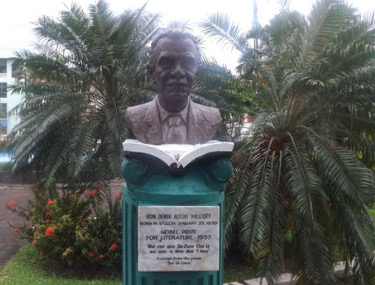 Donny B. Lord is also a St. Lucian. The author is well known for his role in "Final Shot the Hank Gathers Story". His mother was a professional dancer and his father William A. Lord- Butcher is political strategist. Donny B. Lord started his acting career while he was just 7 years old with ads for Footlocker, Pepsi and Cheerios.
Other famous people from St. Lucia include Winston Branch who is a painter that was born on the Island in 1947, there is also the cricketer Daren Sammy and the athlete Levern Spencer among others.